Joel Is an Emmy winning puppet builder for the Jim Henson Company.
After being taught puppetry at Disney by Jeff Conover, I began building puppets for fun and soon found myself being paid to create puppets for shows and other clients. It is a huge passion of mine.
I hope you enjoy.
-j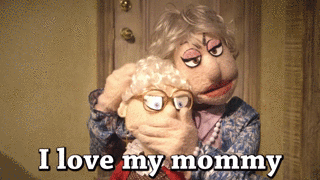 Joel's puppet design for Fiddler on the Roof was also featured in the documentary, "The Making of Filder at FreeFall Theatre." (at 10:15 in video below) All 3 episodes can be viewed on Youtube.
"Joel Gennari's puppets…are delightfully conjured."

- The New York Times
"Joel Gennari's

(Puppet Creation and Puppetry Direction)

impressively nuanced and caricatural puppet designs are almost freakishly spot-on re-imaginings of Bea Arthur, Betty White, Rue McClanahan, and Estelle Getty's most popular characters."

- NY Theatre Guide
That Golden Girls Show -

a puppet parody OFF BROADWAY